Is there a work of art to which 130 verses of one of the most famous poems in the world were dedicated?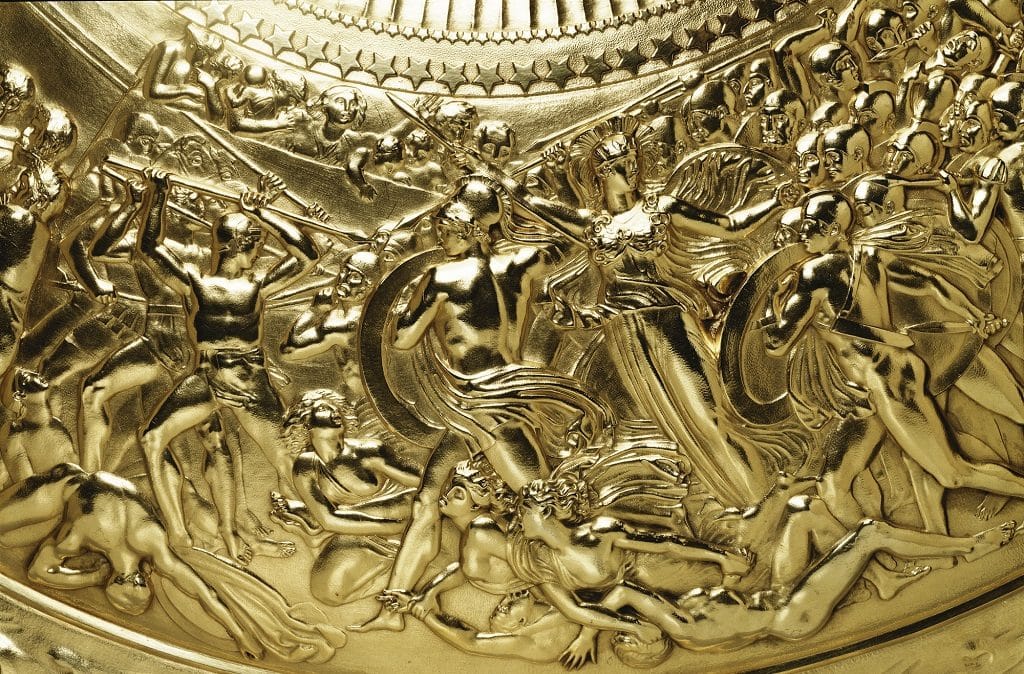 We know only one: The "Shield of Achilles".
Achilles, the well-known hero, lends his armour to his best friend Hector, in order to duel with Paris, the prince of Homeric Troy. Hector is killed on the battlefield, and Paris takes his armour as a loot. Achilles decides to fight and avenge the death of his friend. that's why his mother, the goddess Thetis, orders a new armour from the god Hephaestus.
The description of the exceptional shield is given by Homer in 130 excellent lyrics, full of symbolism and meaning. The decoration is organized in 9 circles, where one can admire the earth, the constellations, a battlefield, the life of the peasants, a dance of boys and girls, and much more.
Contemporary research scholars have decrypted these scenes, according to their opinion they represent our world with all its contradictions: war and peace, joy and work, normality and crisis …
The description of the shield is a symbol of a peaceful life in any Troy of this world and a reminder of what will follow when this Troy "falls".
Lato,
Het Griekse cultuurcentrum van Amsterdam
-Greek language, culture & more-